Schicke Sneaker: Vietnams Schuhindustrie erwartet ein starkes Wachstum aufgrund der TPP
Die bevorstehende Transpazifische Partnerschaft (TPP), ein Freihandelsabkommen unter der Federführung der USA, wird ersten Erwartungen zufolge starke positive Auswirkungen auf Vietnams Schuhindustrie haben. Mit dem Inkrafttreten des Abkommens werden die Zölle für die meisten Exporte Vietnams in die USA auf Null sinken.
Vietnam ist einer der zehn größten Exporteure von Lederwaren. So prognostiziert Vietnams Industrie und Handels Informations Zentrum (VITIC), dass das Volumen der Lederwarenexporte im Jahr 2014 USD 12 Milliarden betragen wird. Während der ersten drei Quartale exportierte Vietnam Schuhe im Gegenwert von USD 7,4 Milliarden (ein Plus von 24 % im Vergleich zum Vorjahr) und Handtaschen im Wert von USD 1,9 Milliarden (37 % Wachstum im Vergleich zum Vorjahr).Vietnams Schuhindustrie war im vergangenen Jahr mit einem Volumen von USD 8,5 Milliarden die dritt-produktivste Exportindustrie Vietnams. Aufzeichnungen der Regierung zu Folge beschäftigen die rund 600 Betriebe des Sektors ca. eine Million Arbeiter direkt oder in nachstehenden Industrien. Die Jahresproduktion beträgt ungefähr 800 Millionen Paare. 
Mehr zum Thema: Transpazifische Partnerschaft belebt Konkurrenz auf Vietnams Biermarkt 
Schuhe sind eines der vielen Produkte, die Hersteller nun vertstärkt aus Vietnam exportieren. Die amerikanische Außenhandelskammer (AmCham) prognostiziert, dass Vietnam mit mit einem netto Exportvolumen von USD 29,4 Milliarden Ende dieses Jahres der größte Exporteur aus der Gemeinschaft der ASEAN Staaten von Gütern in die USA wird. Weitere Statistiken erwarten eine Anstieg des bilateralen Handels auf USD 57 Milliarden bis 2020, wodurch sie Vietnams Ruf, eine vielversprechende Destination für ausländische Investitionen und Handel zu sein, unterstreichen. Insgesamt zählt die ASEAN Gemeinschaft 600 Millionen Einwohner mit einem BIP von USD 2,5 Billionen und einem Handelsaufkommen von USD 1,5 Billionen.
Mehr zum Thema: Economic Growth Puts Vietnam on Track to Become Largest ASEAN Supplier to the U.S.
Aktuelle Trends unterstreichen diese Einschätzung. Die Zahl der Aufträge, die von China nach Vietnam abwandern, ist signifikant gewachsen. Aufgrund des angestiegenen Lohnniveaus ist China nicht mehr die erste Wahl vieler Hersteller. Vietnam ist bei der Auftragsvergabe ein ernst zu nehmender Konkurrent geworden.
Abgesehen von der Transpazifischen Partnerschaft ist Vietnam auch aufgrund einer Reihe von anderen Gründen attraktiv für Schuhersteller.
Eine stabile Währung
Ein niedriges Lohnniveau (ca. 38 % des chinesischen Durchschnitts)
Gut ausgebildete Arbeitskräfte
Die vorteilhafte Lage in der ASEAN Region und die Nähe zu China
Weitere Freihandelsabkommen, wie die Regional Umfassende Wirtschaftliche Partnerschaft (Regional Comprehensive Economic Partnership – RCEP), die ASEAN Wirtschaftsgemeinschaft (ASEAN Economic Community – AEC) und das EU-Vietnam Freihandelsabkommen
Trotzdem wird die vietnamesische Industrie sich noch weiterentwickeln müssen, um auch nach dem Inkrafttreten der TPP weiterhin wettbewerbsfähig zu sein. Insbesondere wird sich die Materialgrundlage verbessern müssen und kleine Unternehmen müssen mehr Geschäftserfahrung, zum Beispiel in den Bereichen Marketing und Produktentwicklung, sammeln. 
Bei Fragen zu Wirtschaftsthemen, Steuern, Buchhaltung und Unternehmensgründungen in Asien kontaktieren Sie bitte:
Fabian Knopf, Sr. Associate, Co-Head of German Desk, Dezan Shira & Associates Fabian.Knopf@dezshira.com
Silke Neugebohrn, Sr. Associate, Co-Head of German Desk, Dezan Shira & Associates Silke.Neugebohrn@dezshira.com
Für weitere Information oder um mit Dezan Shira & Associates in Kontakt zu treten, senden bitte Sie eine Email an germandesk@dezshira.com oder besuchen Sie uns auf www.dezshira.com/de, wo Sie unsere Unternehmensbroschüre herunterladen können. Bleiben Sie auf dem Laufenden über die aktuellsten Wirtschafts- und Investitionstrends in Asien durch unseren Newsletter. Jetzt abonnieren!
Weiterführende Lektüre (Kostenlos zum Download):
Eine Einführung in asiatische Entwicklungszonen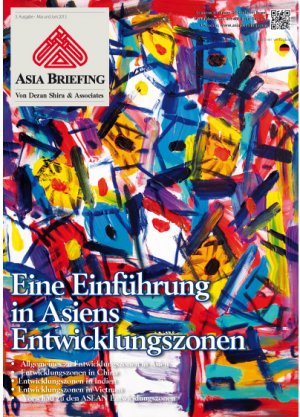 In dieser Ausgabe des China Briefing Magazins erläutern wir unterschiedliche Arten von Entwicklungszonen in China, Indien und Vietnam im Hinblick auf deren spezifischen Vorteile und Charakteristika.
Das könnte Sie auch interessieren:
Personalverwaltung in Asien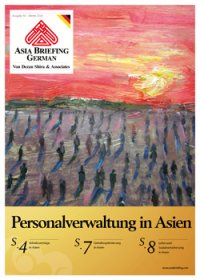 Diese Ausgabe von Asia Briefing hilft Ihnen und Ihrem Unternehmen, sich im Dickicht der erforderlichen Informationen für die Gestaltung eines Arbeitsvertrags in den Ländern Indien, China und Vietnam zurechtzufinden. Wir gehen auf die Sozialversicherungssysteme und deren einzelne Leistungen ein, damit Sie sowohl Ihre Rechte und Pflichten, als auch die Ihrer Angestellten kennen.